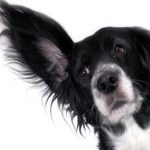 Are you listening to your customers?
I mean really listening?
Your Customer Service Center has its finger on the pulse of what's happening in your marketplace. Good reporting will keep you apprised of all activities both good and bad.
Reports for:
Product inquiry
Promotions
Praise
Packaging
Complaints
Market trends
These are just a few reports that will allow you to cap out any issues before they damage your brand OR become costly to fix.
In these days where we are all challenged to DO MORE WITH LESS — it's easy to not pay attention to items that arise creating discomfort.
BUT that active non-listening can cause your company serious costly recalls, the loss of cultivated  Brand advocates and more.
Get your Consumer Relations Department to create meaningful reports on a monthly basis and get your "Ears On"!
You'll be very happy you did!
Idea Factor —  making Customers HAPPY —  one call at a time.