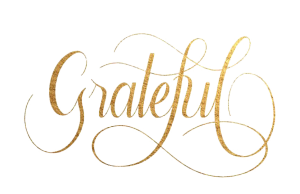 I received the most wonderful gift. It was a card.
The front of the card had one word : GRATEFUL
And the inside of the card was thanking me for being a mentor and a person to look to for comfort and advice. It was from my friend's 25 year old daughter who I adore but really don't see all that often.
She has just begun her teaching career and spent some time travelling. Last summer I managed to snag her for a day and took her to some of my favorite shopping/eating places.
We shopped, laughed, cried and told each other some terrific stories. I watched her grow up and make s'mores in my backyard, and now I am watching her make a difference in the world by offering them the gift of 'learning'.
I can't begin to tell you the power of that small card with the words THANK YOU inside. It really meant the world to me.