Last night I had the great pleasure of meeting and listening to Arriana Huffington, co-founder and editor-in-chief of The Huffington Post.  
Arianna is 65 and very inspiring. Although her career is around Politics ( which I have zero interest in) I loved her insights into life in regards to enjoying each day and experience.
I was invited as a guest by our friends at

She spoke for an hour — then we were invited to go to a meet and greet room for photos, wine, champagne and some appetizers….super nice.
She was very personable and I really enjoyed her views on life.
Here is a small snapshot of what she said:
Go to bed at night and think of 3 things for which you are grateful. People tend to only concentrate on their struggles. If you turn this around– you will sleep better!
Working without sleep is like working drunk. You can't perform and you can't make proper decisions. Do everything you can to get more sleep!
There is no such thing as failure. Failing is just a stepping stone to success.
When people look to success– they only think of Power and Money…but there is another very important component that makes the Tri-Pod STRONG. Well Being, Wisdom, Wonder & Giving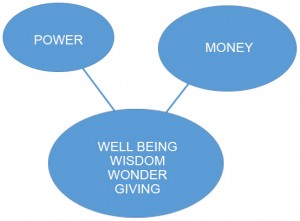 Never sacrifice the bottom four things…for either of the top two things.
Giving — is a shortcut to happiness.
Learn to celebrate small joys and big passions — those are the things people will talk about at your eulogy… :.)
People will pull you by the hand all day in a million directions — put your hand on your heart— to know which direction to follow.
Listen to the whispers….. they are telling you something. The little voices in your head that say: This is RIGHT or this is WRONG. This will help you to go in the direction of true importance.
The definition of SUCCESS is happiness — without the wake-up-call like a heart attack or a stroke. Learn to find your happiness by learning from others' wake-up calls.
The best IDEAS come after a good rest.  Take regular digital detox. TURN IT OFF!
Learn to be comfortable with failure. It is the way to move forward — the way to open doors.
Ask yourself this question: What would you do if you were not afraid? ( Have a baby?, Buy a house? Write a book? Get married? Learn to sing? Get a divorce? Get a new job? Buy a company? Fire someone?) everyone has a different answer.
When I met her — I said:
" I loved your speech but I am angry with you."
She smiled and said:
" Oh good! Tell me."  Then she put her arm around me.
I said:
"First you told me to get more sleep.
Then you asked me a very good question! 'What would you do if you were not afraid?'
How am I supposed to sleep with that rolling around my brain? However, you can make it up to me, by allowing me to have my photo taken with you."
 She had the biggest smile as she put her arm around my waist and led me over to where the photographer was..;.)
A great BIG Thank You once again to —