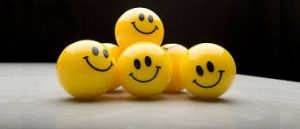 How many small to medium sized businesses do you think had business continuity plans for a pandemic? Probably very few!  A disruption of any kind to the on-site operation of your business can be challenging to navigate, costly to plan, and difficult to manage.  The breadth of your business continuity plan should have enough bandwidth to cover a variety of circumstances and scenarios.
| | | | | |
| --- | --- | --- | --- | --- |
| | | Duration | | Preparedness Plan |
| Snowstorm | | 1-2 Days | | √ |
| Earthquake | | 1-2 Days | | √ |
| Fire | | 1 Day | | √ |
| Global Pandemic | | Months | |   |
A solid business continuity plan will have redundancies for any hardware or software failures and solutions for adequate staffing.  So, no concerns, right?
Not exactly…. the stats in Canada say that 1 in 5 people in Canada will struggle with a Mental Health Problem or Illness at the best of times.  When these individuals have the comfort and stability of a daily routine, this aspect of their lives is much easier for them to manage.
After six weeks of working from home, everyone with or without a pre-existing mental health issue is experiencing the strain of the current conditions.    Even with the ubiquitous advent of AI in business, the HUMAN Factor is still the most valuable and precious component to any business continuity model.  If that is compromised, the risks to your business can be substantial.
 What can you do?   
Managers can set up a group chat and reach out to their remote workers to stay in touch and gauge if there are any who are becoming "frayed".
Managers can offer an open call policy to discuss any issues that an employee is having to see if there are any solutions that can be offered.
If your Health Benefits program does not include an Employee Assistance Program to support employees, you need to add one. If you already have a program in place, contact your provider and ask if they can expand the bandwidth on this program to assist employees with the additional burdens they are feeling during these times.  Emotional Stress, Financial Stress, Depression, Addiction can all be anonymously addressed in a timely and compassionate manner.
 Wishing you all good physical and mental health!
Idea Factor provides a full suite of marketing services including B2B lead generation (gathering qualified sales leads), surveys, data mapping, event tele-boosting, trade show follow up, in-bound and out-bound omni-channel call center services, data cleansing, list cleaning, customer retention and loyalty programs.
Our commitment to excellence in customer service has awarded us repeat business for more than 25 years, from both our global and community clients. To find out more go to www.idea-factor.com