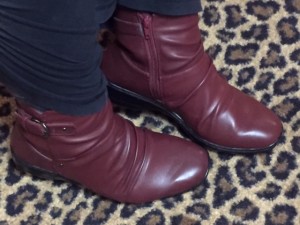 For the month of June, the management team would like to announce that the winner of the IF Chick Shoe award is ……  Lindsay!!
Lindsay is a loyal, reliable, hardworking employee.  Lindsay is a great team member who is always very helpful and supportive of her colleagues.  She also provides invaluable support to the management staff.
Lindsay manages to persevere even in the toughest of times…as volumes increase and products are ever changing on both sides of the border!
Lindsay's dedication to providing exemplary customer service, and her business acumen – speaks directly to our Mission and Vision Statements here at IF.
Congratulations Lindsay!