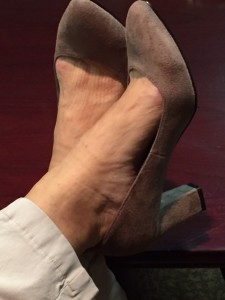 This month's winner works quietly behind the scenes to keep all of us on point, informed and up-to-date with changes in policy, health coverage, issues in the building, fire drills, etc…..  She is the liaise between our company and our customers, vendors and suppliers to ensure that we are paid and make payment in a timely manner that reflects the corporate culture of an excellent customer service experience every time bar none!
Her dedication to the job and the company is exceptional.  The last two times she left for vacation, she made sure she was in a WIFI enabled area so that if Lady Ann was not available and we needed an invoice or financial for a customers in a pinch, she could get that to me.
Congratulations Lynn!