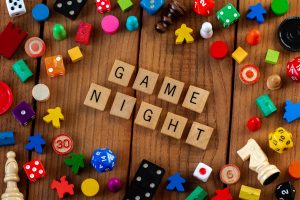 With everything that is happening in the world, it is a challenge for working families to keep their kids busy and constructively alleviate their boredom during our changed reality.
With daycare centers, schools and camps closed for weeks to come or longer, I would like to humbly submit my thoughts in the hopes that it provides parents with young children some ideas to keep them occupied with simple household items you might have laying around.
Here they are:
1..  Make a necklace out of Cheerios or Fruit Loops.
Supplies required: String and a bowl of Cheerios/Fruit Loops. (The kids liked the Fruit Loops better because they are colorful)
2. YOYO. YES! They still exist…. Whether your child is using one for the first time or learning to do tricks. It's a great way for them to entertain themselves.
Supplies required: Yoyo
3. Card Games. There are several to choose from depending on the age of your children…. From simple memory games, to Old Maid, Crazy Eights and Go Fish.
Supplies required: Pack of cards
4.  Paper Chains. Cut strips of colored or plain paper and the kids can glue them together in circles in whatever pattern or color combination takes their fancy.  You can then help them to hang it in their room so they can admire their handywork.
Supplies required: Plain and/or colored paper and glue
5.  Board Games. This is a great time to introduce your kids to age appropriate board games that they might or might not be familiar with.   Most kids today are like little cyborgs by the age of 2 with their ability to quickly soak up and assimilate technology for cell phones, tablets, smart TVs and the like, it is a great way to get them to interact with you and each other and step away from the electronics for a few hours.
Supplies required: Board Games of your choice
 I hope there are one or two ideas here that help you to "herd the cats" throughout the upcoming weeks.  Looking forward to the day we can once again unleash them on the world without concern or worry.
Yours Truly,
Naomi Clarke, President at Idea Factor
Idea Factor provides a full suite of marketing services including B2B lead generation (gathering qualified sales leads), surveys, data mapping, event tele-boosting, trade show follow up, in-bound and out-bound omni-channel call center services, data cleansing, list cleaning, customer retention and loyalty programs.
Our commitment to excellence in customer service has awarded us repeat business for more than 25 years, from both our global and community clients. To find out more go to www.idea-factor.com